While going through some old emails, I stumbled upon the photos I took when first viewing my current apartment. When my roommates and I saw this apartment we knew it was the one for us, but clearly we had an imagination. We saw how great this apartment could be, even if it looked pretty bad at that time.
How bad was it? Well each wall was painted a different pastel color, the floors in the kitchen were ancient peeling linoleum, and every surface was just about as dirty as imaginable. The landlord agreed to put in a new floor in the kitchen before we moved in, and paint everything back to white. Things did look a lot better when we moved in, but it was still pretty dirty, and needed some cheerful updates.
I thought you guys might want to see a couple of these before shots next to how the rooms look now...
Lots of pictures, so come check them out behind the cut: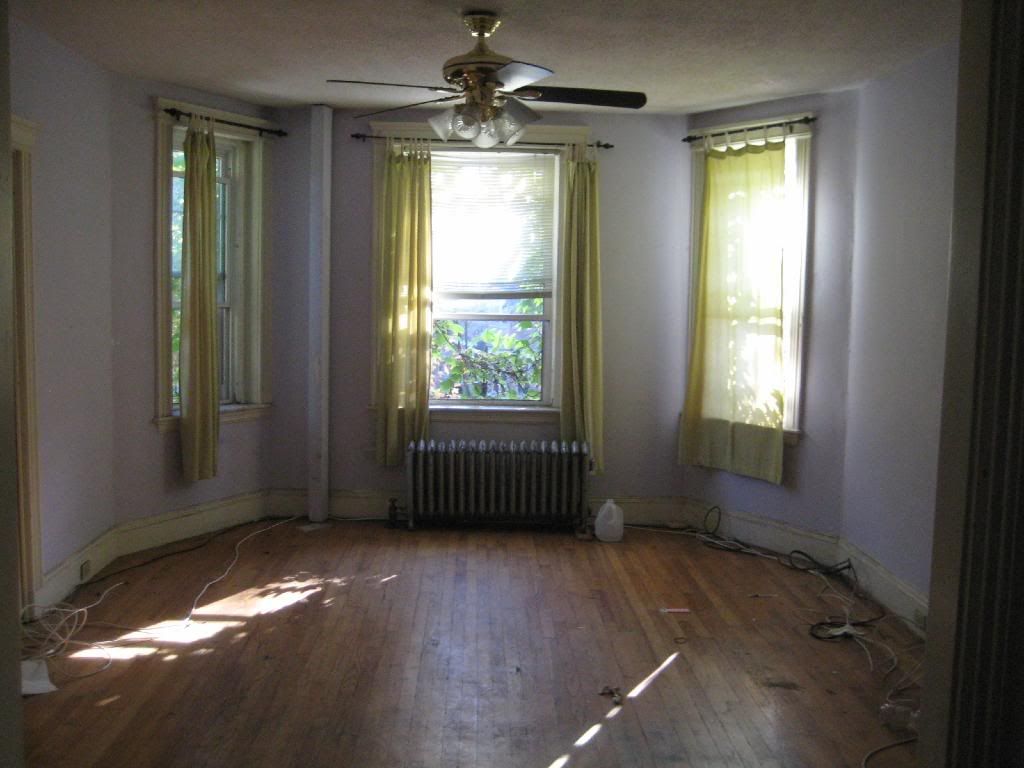 the living room:
NOW:
The Kitchen:
BEFORE:
NOW:
The Pantry:
Gross, right? So dirty!
NOW:
The Foyer
BEFORE:
I have no idea what the thought was behind the angle here...
NOW:
\
NOW: